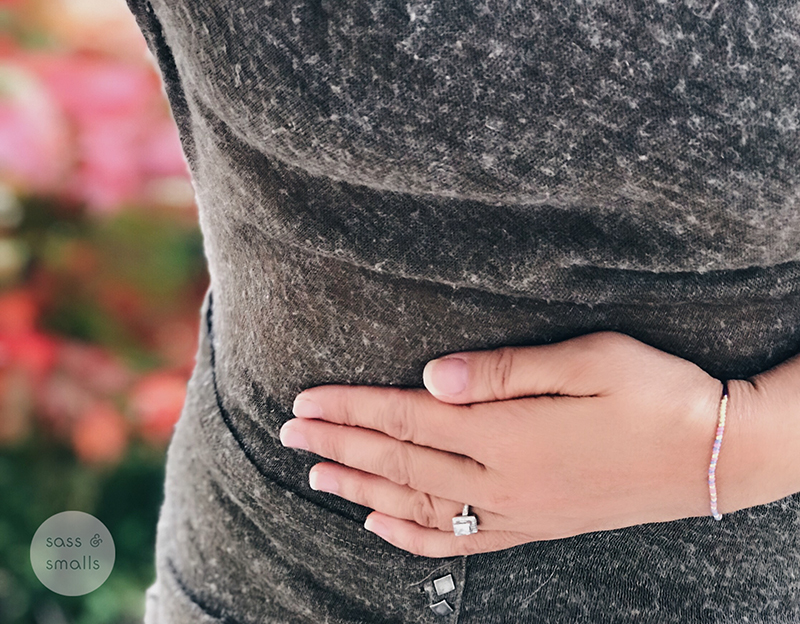 It's been almost 5 years of back to back pregnancy loss for our family. Every October – which happens to be Infant and pregnancy loss awareness month as well as the anniversary of Lucy, our third mid-term pregnancy loss, there's a sullen spirit that looms over our household, as social media reminders creep up on our newsfeeds. However, looking back at the past handful of years, as far as the way I chose to grieve, I have no regrets. Our family has allowed ourselves to face the grief head on, which has brought us to a point where we can now speak of our babies that brought us such brief joy, without breaking into tears.
The one measurable aspect of our journey through infertility and pregnancy loss was how open expression was the very thing that prevented our grief from completely taking over our lives.
We chose to break the silence.
Despite the stigma and society's view of what's appropriate to share, and what's not, I believe expression of sorrow, frustration, and anger, is far more effective in getting through a negative experience like infant and pregnancy loss (or any loss for that matter), than holding it in. Even if it means work is put aside for the time being, or wavering friendships inevitably dissolve, or to some degree, life is forced to come to a standstill – it just feels right to stop and acknowledge the pain. I don't mean shouting it from the rooftops necessarily, but engaging in any form of expression. Either by writing it down, translating it into a creative activity, talking about it, seeking out friendships or support groups in a judgement-free environment, and of course having a good, healthy cry.
But it's been a handful of years since my first experience of mid-term pregnancy loss, and 1 year since my last miscarriage of 9, and I am in the midst of rebuilding. This doesn't mean the grief is gone – it's just… changed. My babies are no longer a topic of discomfort, that ends in an awkward series of ugly cries. I can talk about them openly and candidly and look back at how much I loved carrying each and every one of them.
When I came across All The Sprinkles morse code bracelets (while partnering with them for our custom made Sass & Smalls morse code bracelets), I found that I was drawn to its subtle nature of expression. I'm at a place where, as much as I am not afraid to admit that I am a mom of loss, I am more apt to silently acknowledging this reality. The idea of a morse code bracelet that spelled a special message with such profound meaning without having to explain it to anyone who may or may not understand, was just so incredibly fitting to where I am in my current stage of grief. As we rebuild our lives, post recurrent loss, I still hold something close to my heart (and on my wrist) knowing that my babies I once carried, are never far from me.
I dedicate this post, and this special message written in morse code, to all the mothers of infant and pregnancy loss who carried their babies whether for mere moments, or full term. Whether you choose to be open, or to be silent in your grief. Whether you feel supported or are still searching for a safe place to express your pain. Whether you're a young mom, or a mom of age – I honor your resilience, your heart, and your grief.
And to all the babies, wherever you may be – mine, and all those who left this earth too soon – I wear this for you.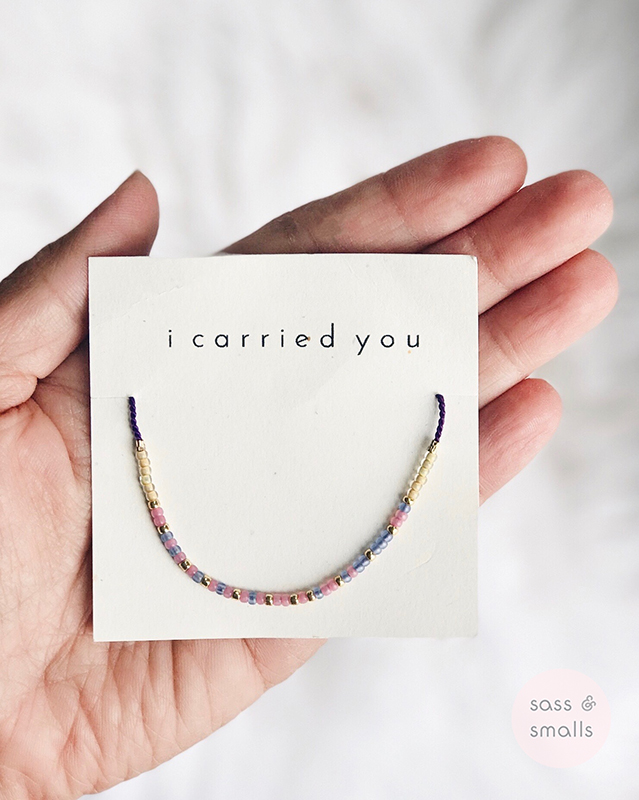 Our dear friends at All the Sprinkles are offering a special discount for the month of October to U.S and Canadian residents, in honor of Infant and Pregnancy Loss Awareness month. Click here to shop for your morse code readily available or custom-made bracelet, and type in [SASSNSMALLS] when you check out (Please note: Discount is only valid until October 31st, 2017).
To all the moms and dads of loss – It's okay to hold on to them, even after you let them go…
With love and understanding,

"Follow" us, and "Watch" our instastories on Instagram @SassAndSmalls
"Snap" us on Snapchat @babyStylista (Deb of Sass & Smalls)
"Catch" us on YouTube
"Like" us on Facebook
"Pin" us on Pinterest
"Tweet" us on Twitter
"Hangout" with us on Google+