The Frankie Jord wood watch: A gift for my mom…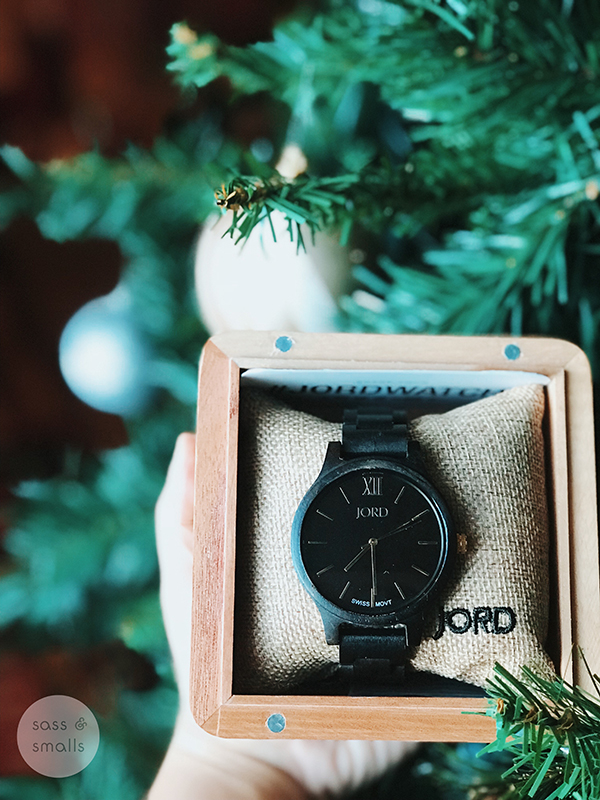 As a parent, we're so busy thinking about our own kids, we forget that we are also someone else's child. I'm one of the lucky ones who still have my parents close to me, both physically and emotionally. Once upon a time for two decades, I lived thousands of miles away from them, and as soon as their first granddaughter came into this world, there was absolutely no hesitation for us to move closer to them. So I've been lucky. Lucky to have my mom only a blink away.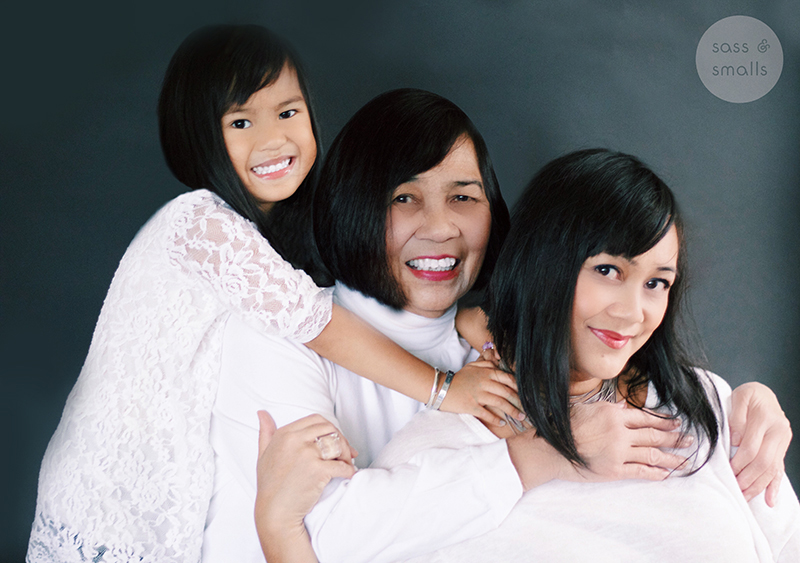 But I'm still a parent. I'm busy… parenting. And my mom is still a career woman, boss-lady-ing her way into retirement. Do I still see her? I do – but not as often as I would like. I find myself asking for more of her time. I want to soak in as much time as I have left with her. We could be blessed with another 30 years, who knows? But we can't see into the future, so no matter how healthy she is now, my greatest desire when it comes to my mom, is to spend quality time with her.
"Time" has always been such an ongoing theme in our family: "When you have time, can you come for a visit?" "When you can spare the time, can we talk?" "What time are you going to work and what time am I picking you up?" "Do we have enough time to finish another episode of This is Us?" "What time is it??" So as I was going down my gift list I was thrilled when I finally decided that giving my mom a Jord wood watch, was the perfect idea.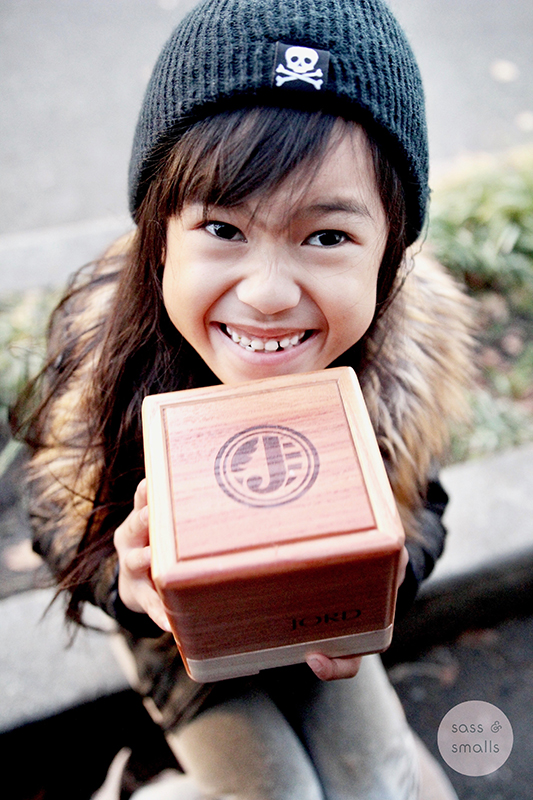 Rather than focusing on our limited time together, I want her to see that her granddaughter and her daughter still yearn to spend valuable time with her, no matter how busy life gets. And when we do, we cherish it. Moreover, we know how important managing time is to her (apparently, the genes of being consistently on time, skipped a couple generations because Smallie and I are always running late). This is a woman who would never leave home without a watch on her wrist, much less, EVER run late.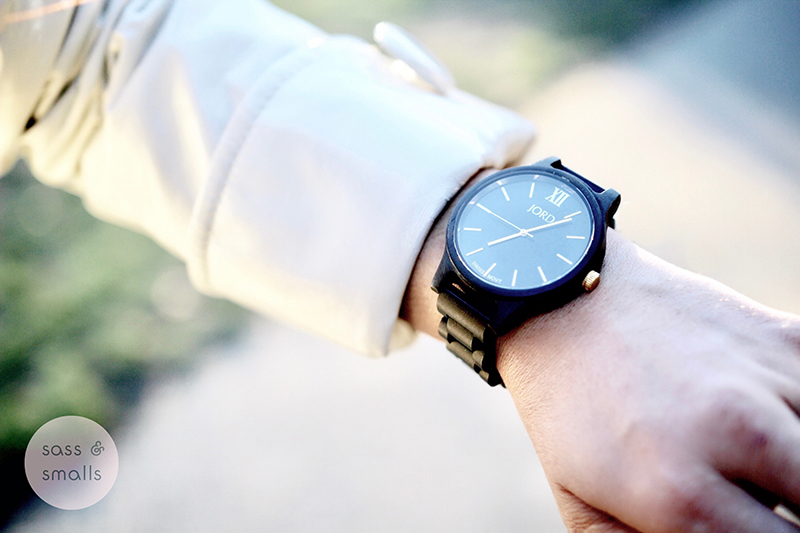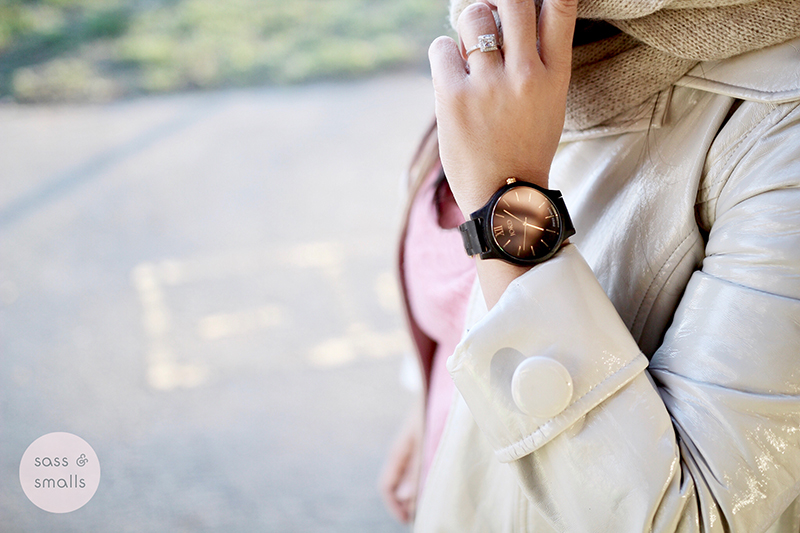 We were thrilled to receive the Jord wood watch. This isn't just your everyday watch, it is truly a time piece. I've been on the hunt for the perfect women's watch, and it was no easy feat. But there was something about the classic wood watch that really grabbed my attention. What I love the most is how sophisticated the overall aesthetic is. My mom isn't very fancy, but she's classy. She's strong, lovely, and marches to the beat of her own drum. I needed to find a wood watch that did just that. The Frankie was perfect.
100% natural, hand-finished woods
Metallic dial with contrasting accent
Sapphire crystal glass
Citizen Miyota quartz movement (GL30)
Ultra-slim design
Deployment buckle with push button (my mom will love this!)
A very practical feature is that the wood is treated to be splash-proof. My mom definitely needs this with all her cooking, washing, and general troublemaking.
Even more excited to give this to my mom, is Smallie. She adores her Grammy. And she loves accessories and all things pretty (and cool).
Pretty? Check.
Cool? Check.
Win win for all!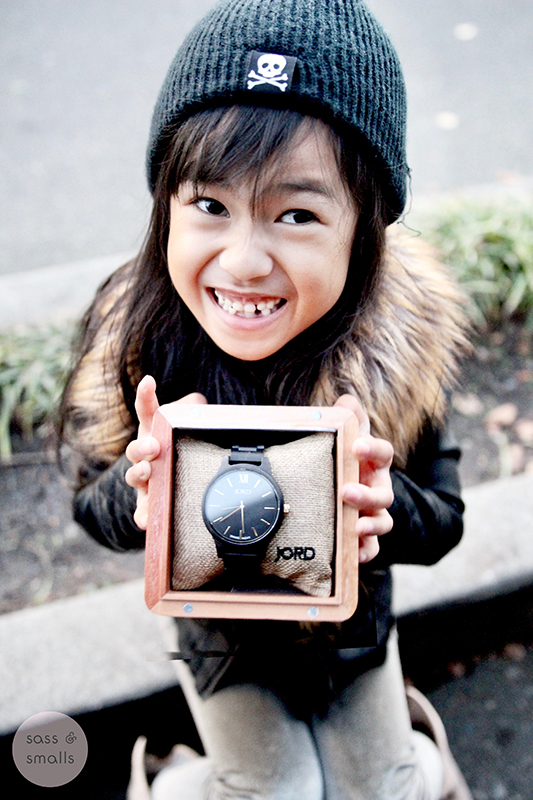 One more added feature that I wish I had thought of as I selected this beautiful piece for my mom, was the custom engraving. Jord Watches offers the service of a cedar watch box engraved for added personal touch. If I had actually gotten myself organized enough to do this, I would have said something to the effect of:
"Every moment with you is time treasured."
A card will have to do.
Whether we give my mom a wood watch, or house clock, what matters most is that this gift came from the heart. This year, I wanted to give her something that meant something to both of us. A wood watch with such beautiful detail reminded me so much of my mom and how blessed we have been to have these special moments captured with her.
You know we could not have possibly shared this beautiful gift idea with our readers without collaborating with our friends at Jord to offer a special holiday discount, right? Be sure to click here to receive an instant coupon code with a special discount, exclusive to our readers. This discount will expire on 12/15/2017 (which is also the last day for USPS Priority Christmas delivery, so you definitely want to get in on this!).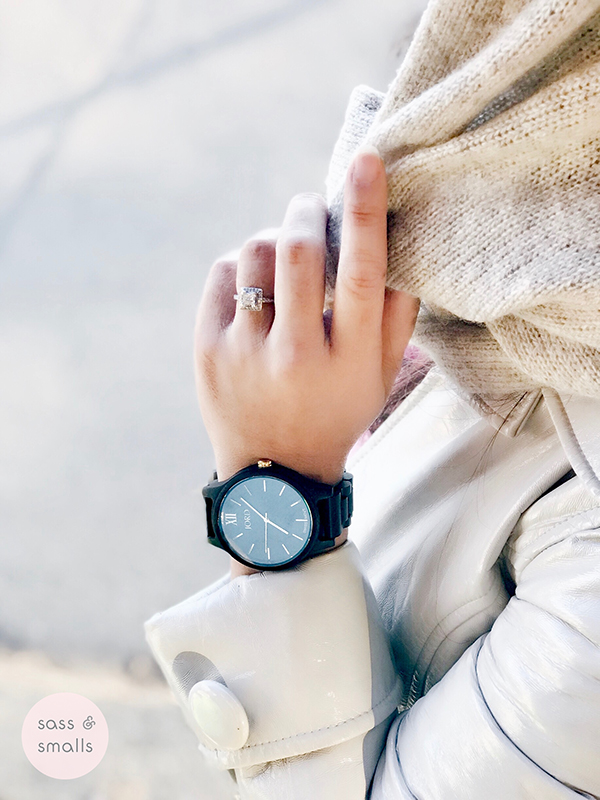 When you're thinking about the perfect gift for your loved ones this season, give them the gift of your time. And if time means, a beautiful wood watch to adorn their beautiful wrist, check these beauties out here:
And don't forget to take the time to be grateful for your mom today…

"Follow" us, and "Watch" our instastories on Instagram @SassAndSmalls
"Snap" us on Snapchat @babyStylista (Deb of Sass & Smalls)
"Catch" us on YouTube
"Like" us on Facebook
"Pin" us on Pinterest
"Tweet" us on Twitter
"Hangout" with us on Google+
DISCLOSURE: SASS & SMALLS WAS PROVIDED WITH THIS PRODUCT AS A GIFT AND FOR REVIEW. ALL OPINIONS ARE OUR OWN. THIS POST CONTAINS AFFILIATE LINKS.
Post images photo cred.: @swanny80 @i_am_miss_jen