George and I have never been much into the costume world ourselves, but ever since Smallie (and her furry smallie siblings) came into our lives, we can't imagine a Halloween without fully immersing ourselves… as a family. Or what has eventually evolved into what we like to call, Fam-o-ween.
Along the way, we've managed to up our game, seeing as we have to keep things relatively interesting for the smallest member of the family. And I don't mean this guy…
Or this guy…
Or these two guys…
It was by the influence of a wee little black swan bearing a striking resemblance to Awww-Drey Hepburn, that came into this world and forever changed the face of Halloween as far as our little family was concerned. And her name is Smallie.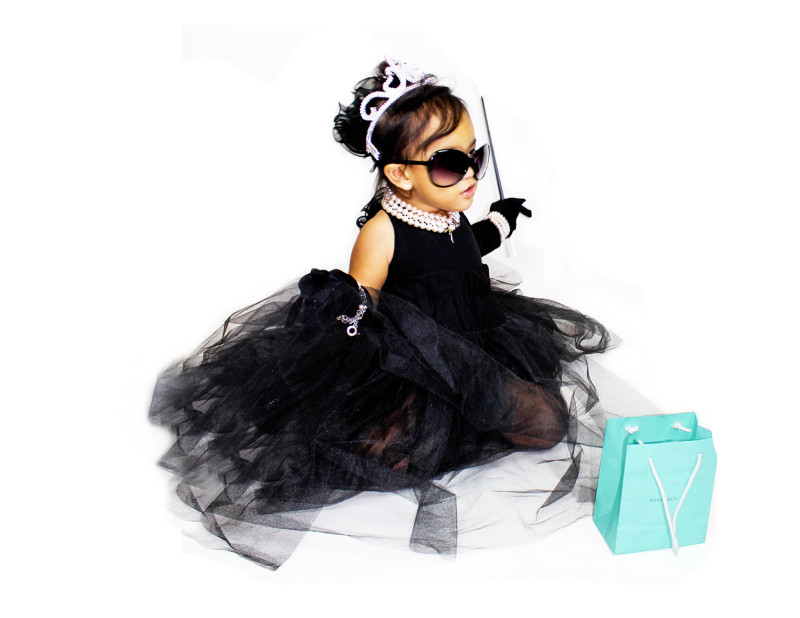 It took his mini-version to plead with her otherwise skeptical and ever-so resistant Daddy, to get into the Halloween spirit as a family. Of course, the hubs has one stipulation for agreeing to support this absurd annual tradition of ours (although I'm working on his willingness to be flexible for the sake of the incredibly persistent women in his life) – to dress up as a respectable, somewhat stylish (I believe his exact words were… "You better not make me look tacky"), human character. So I guess, an emoji, fruit of the loom grapes, a bright red lego piece, or a gigantic cabbage patch doll with yarn for hair, is pretty much out of the question. Boo.
Allow me to take you down memory lane as we revisit Fam-o-ween (s) of yore:
"Cops, Robbers, & A Small(ie) Moneybag" – Fam-O-Ween, 2011 (Click here to get the look)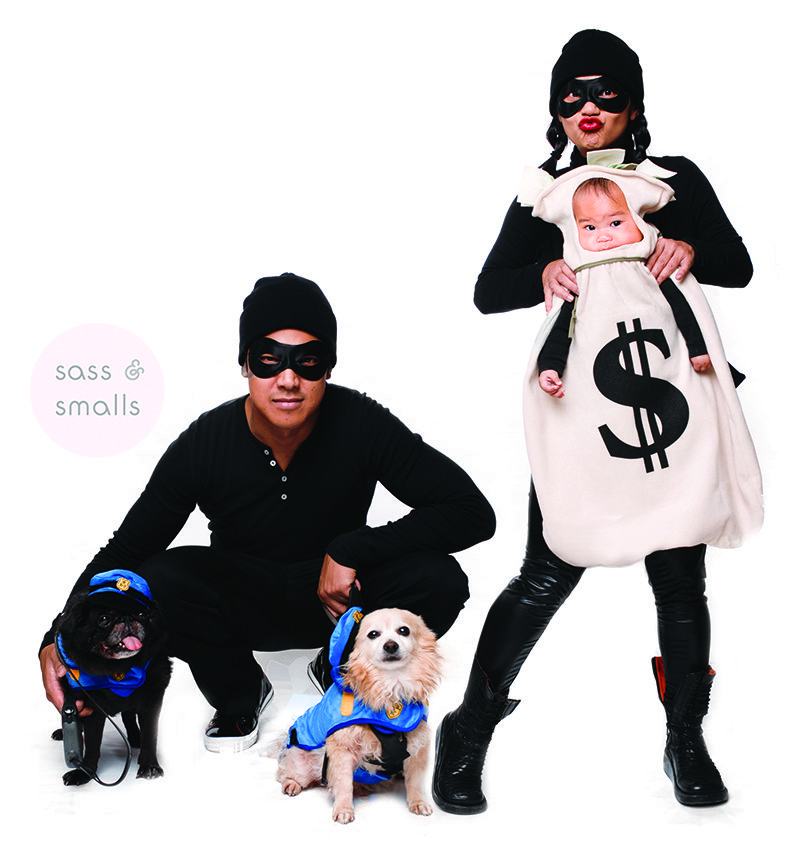 "Peanuts! Popcorn! Hot Dog!!" – Fam-O-Ween, 2012 <as featured on The Huffington Post> (Click here to get the look)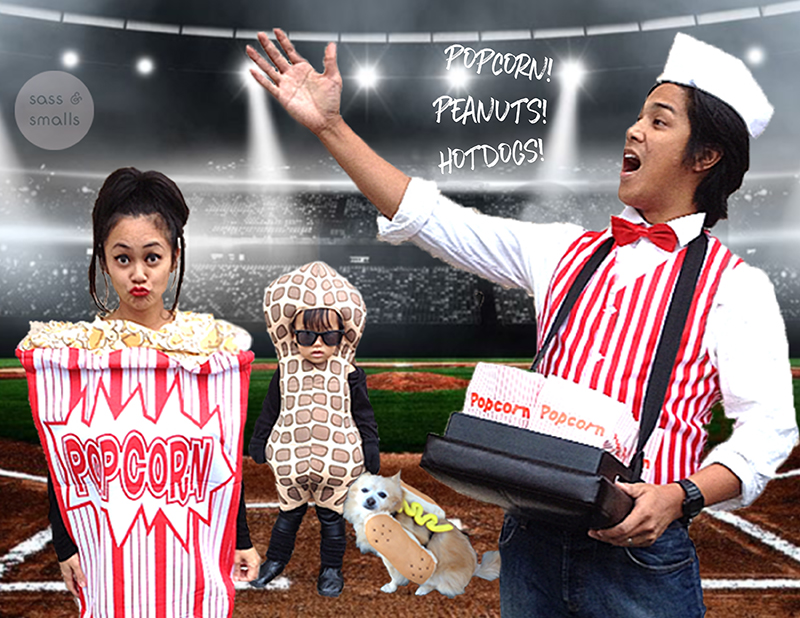 "Hollywood Starlets" – Fam-O-Ween, 2013 (Click here to get the look)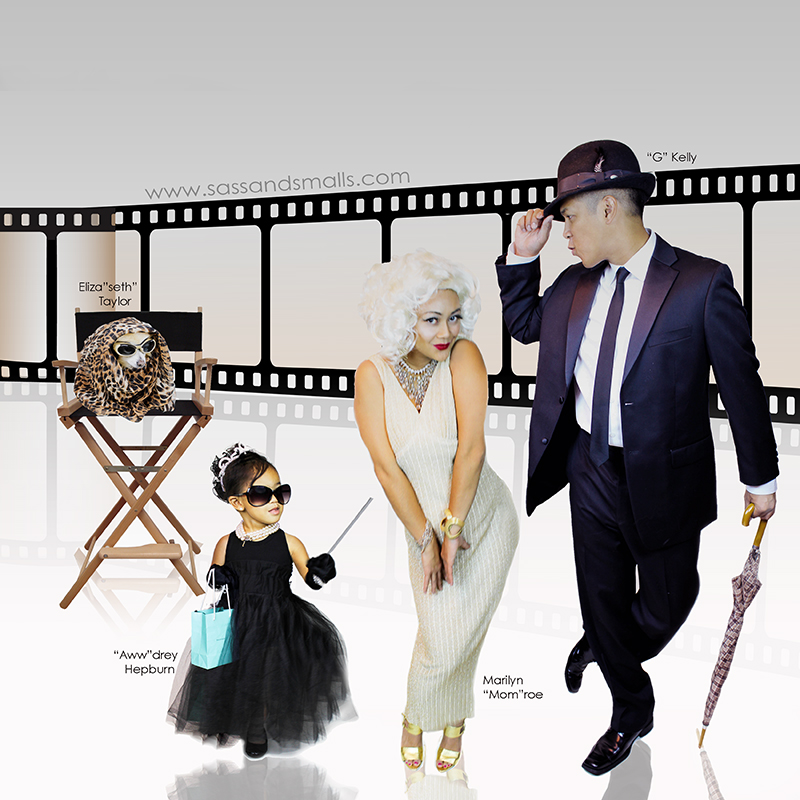 "Orange Is The New Black – an Original Fam-O-Ween Series" – Fam-O-Ween, 2014 (Click here to get the look)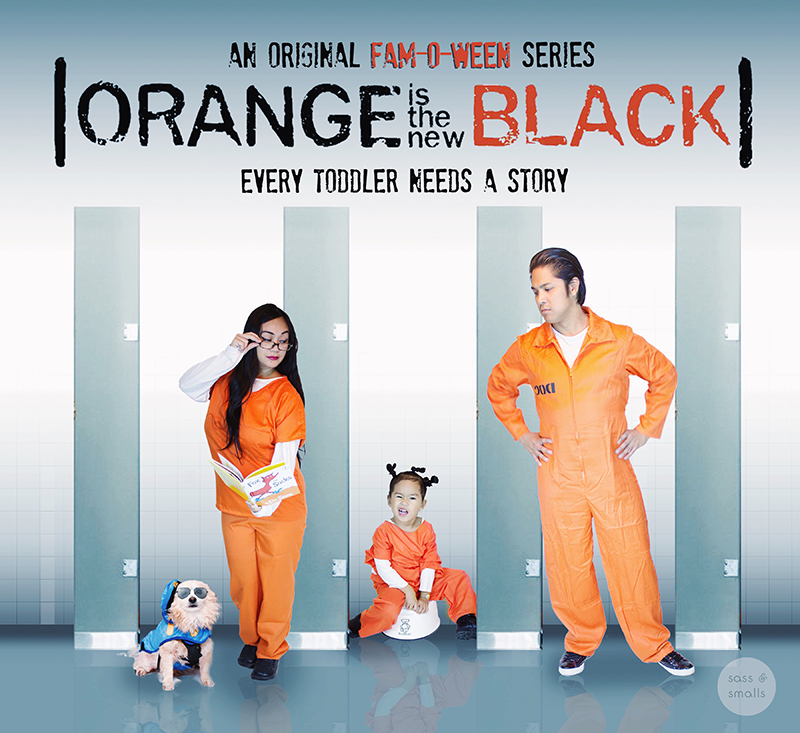 Of course, Smallie got her own feature as Crazy Eyes, toddler version…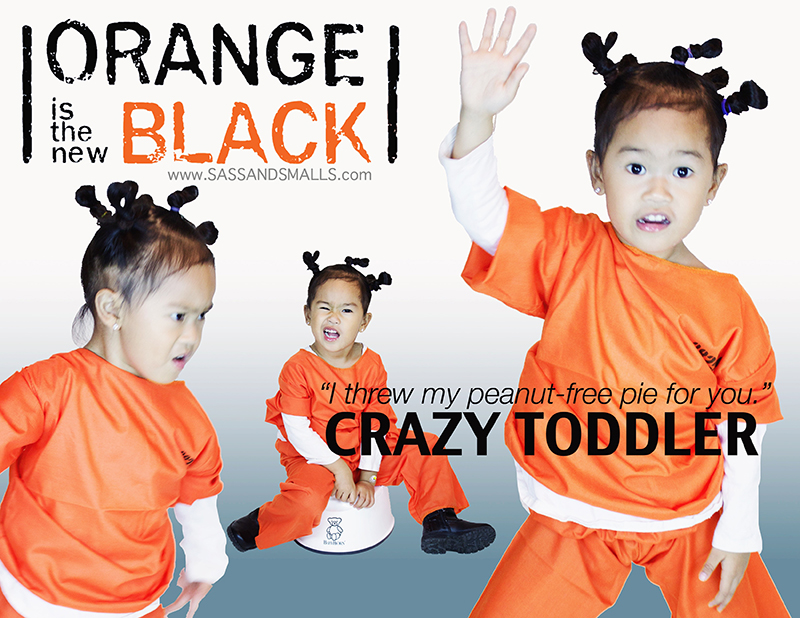 "The Mini Green Hornet" – Fam-O-Ween, 2015 (Click here to get the look)
"Mary Poppins" – Fam-O-Ween, 2016 (Click here to get the look)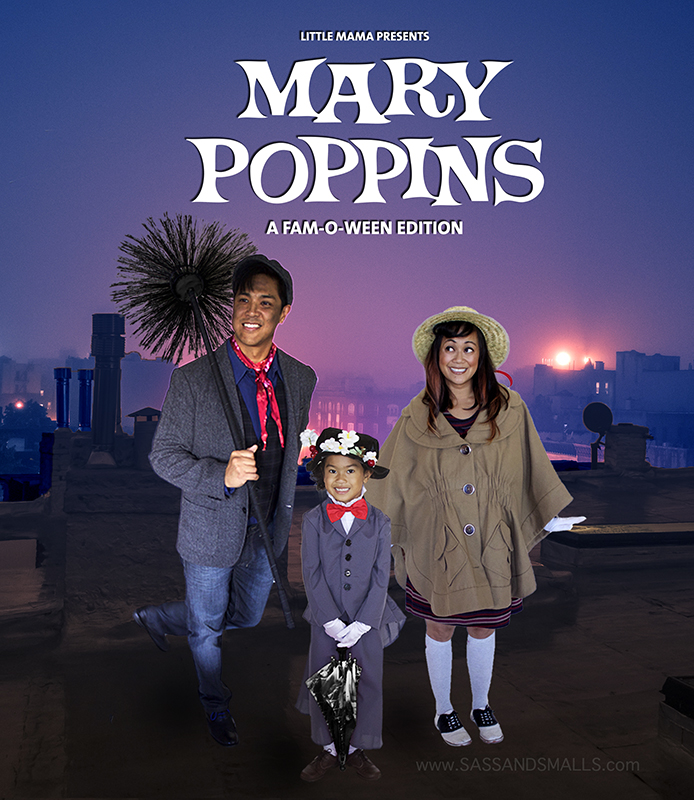 Apparently, her nanny service reviews were off the charts and out of this world…
Excited to show you what is in store for Fam-O-Ween Halloween, 2017. Standby…
Do you get into the Halloween spirit with your little ones?
Boo! From our crew…

"Follow" us, and "Watch" our instastories on Instagram @SassAndSmalls
"Snap" us on Snapchat @babyStylista (Deb of Sass & Smalls)
"Catch" us on YouTube
"Like" us on Facebook
"Pin" us on Pinterest
"Tweet" us on Twitter
"Hangout" with us on Google+